BIIAB Level 2 - National Certificate for Designated Premises Supervisors
Designed for those responsible for the day-to-day management of licensed premises and who, in line with the Licensing Act 2003, provide the single point of accountability for those premises
Addresses the practical day-to-day issues involved in running a licensed premises
The BIIAB Level 2 NCDPS was developed in conjunction with local government, the police and the industry, to support the new post of designated premises supervisor (DPS) created by the Licensing Act 2003.
It is designed to provide designated premises supervisors with an understanding of their role and the responsibilities both within the Licensing Act 2003, and other regulatory issues in addition to those covered in the Act. The qualification also addresses the practical day-to-day issues involved in running a licensed premises.
The BIIAB Level 2 NCDPS is a nationally recognised qualification for both existing designated premises supervisors, and those who may be required to take up this post in the future, working in any type of licensed premises.
Candidates should have achieved the BIIAB Level 2 NCPLH, or possess equivalent knowledge prior to taking the BIIAB Level 2 NCDPS. The BIIAB Level 2 NCDPS has been designed to be deliverable in one day (although longer tuition or self-study options may be available) followed by a short multiple-choice examination. A comprehensive handbook presented in an easy-to-follow format, supports the qualification and covers all the information needed for the examination.
Book this course
Just fill out the booking enquiry form. Once it's sent we will get back in contact with you within 48 hours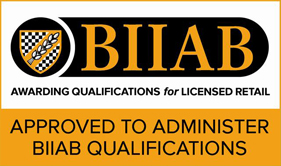 Courses Available