BIIAB Level 1 - BIIAB Award in Beer and Cellar Quality
Designed to help candidates ensure that their beer is consistently served in an optimum condition - which aims to increase sales and decrease wastage.
Covers every aspect of real ale from deliver to serve and can be taken as a standalone qualification or as part of induction training
The BIIAB ABCQ can be used as a stand-alone qualification or as part of an induction programme. The Award is aimed at businesses and candidates required to handle and care for cask and/or keg beers - as well as anyone required to maintain a safe and hygienic cellar.
The ABCQ covers the following:
Understanding beer products
Maintaining hygiene in the bar
Glassware
The Perfect Pint
Maintaining a safe and effective cellar
For businesses which do not offer cask beer products, there is a 'keg only' version of the test, which consists of 25 multiple-choice items and excludes material directly relating to caring for and serving cask conditioned products.
We're a cask ale-led pub and real ale sales continue to increase due to our reputation. We can talk knowledgeably about the beers to customers and ensure they make informed decisions on which one they go for. Because the BIIAB ABCQ covers every aspect of real ale from deliver to serve. We really enjoyed this qualification as it's very 'hands-on''

Neil Pickles, The Kinds Head, Aylesbury.
The BIIAB ABCQ is designed to be deliverable in one day - with guidance material to support this programme produced by BBPA . Courses are widely available at BIIAB approved centres and are becoming available from BIIAB accredited tutors.
The assessment involves a practical assessment where tutors assess candidates' practical skills, during the day, followed by a 45-minute multiple-choice examination.
Book this course
Just fill out the booking enquiry form. Once it's sent we will get back in contact with you within 48 hours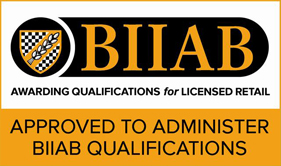 Courses Available