BIIAB Level 2 - National Certificate for Personal Licence Holders
Licensing law in England and Wales states that anyone who authorises the sale of alcohol to the public must hold a personal licence. Those who wish to obtain a personal licence need to apply to their local authority.
Applicants will be asked for a number of things to support their application; these will include proof that they hold a licensing qualification such as the BIIAB National Certificate for Personal Licence Holders (NCPLH).
The BIIAB NCPLH covers the syllabus set by the government to enable candidates to understand the law in relation to:
The roles, responsibilities and functions of licensing authorities within the framework of the licensing objectives
The application process for a personal licence
The role and legal responsibilities of the personal licence holder, and the penalties relating to failure to comply with the law
The premises licence
The content and purpose of operating schedules
The role and duties of the designated premises supervisor
Unauthorised and temporary licensable activities
Rights of entry to licensed premises
Police powers with regard to suspension and closure of licensed premises
The specific prohibitions for the sale of alcohol
The strengths of alcoholic drinks, and the effects of alcohol on the human body
The protection of children from harm
The responsible retail sale of alcohol
Summary
The market leading Personal Licence Holder qualification (NCPLH)
One 40 question multiple-choice exam
You can rest assured that the BIIAB NCPLH covers everything you need to know to pass the qualification's examination and apply for your personal licence. What's more, it's been developed and rigorously piloted with experts from the industry to make sure it truly meets the needs of those who want to succeed.
Book this course
Just fill out the booking enquiry form. Once it's sent we will get back in contact with you within 48 hours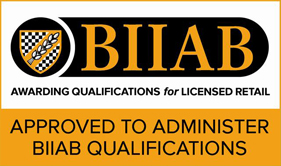 Courses Available