BIIAB Level 2 - National Certificate for Licences (Drugs Awareness)
This course provides licensed retailers and managers of all types of licensed premises with an awareness of the illegal drugs scene.
It will cover operational guidelines to help prevent drug problems arising and also tactics to enable licensed retailers to deal with such problems, should they arise.
The comprehensive one-day course includes:
General drug trends and who to approach for information
Drug legislation which may affect licensed premises
The need for multi-agency liaison and the importance of partnerships with the relevant authorities
How to initiate, implement and monitor a drug strategy (drug policy)
How to carry out a needs assessment
How to deal with drug users and dealers
How to comply with the legal requirements in relation to found or confiscated drugs
How to eliminate drugs from your premises
How to comply with the requirements of public safety
I really rate this qualification and praise the licensees for taking it. It's a valuable tool in the battle against drugs misuse. We're currently formulating a drugs policy for all the licensed premises on our patch and I'm hoping this qualification will be an important part of that.

Paul Horton ABII - South Notts Division, Nottinghamshire Police
Book this course
Just fill out the booking enquiry form. Once it's sent we will get back in contact with you within 48 hours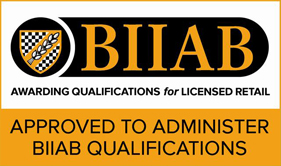 Courses Available