BIIAB Level 2 - Award in Customer and Drinks Service (Licensed Hospitality)
Provides candidates with the knowledge required to achieve a high standard of customer and drinks service when working in a bar. Supported by an easy-to-follow workbook.
The 2012 Olympics will bring huge opportunities to the licensed retail industry across the UK, to make the most of these opportunities, the industry will require professional, well-trained staff.
Candidates who pass the BIIAB ACDS will demonstrate that they understand the importance of delivering high levels of customer satisfaction – something that any business must achieve in these increasingly competitive times if they are to attract customers and increase profits.
In addition, candidates who successfully complete the BIIAB ACDS and also hold either the BIIAB ARAR (in England and Wales) or the BIIAB SCLPS (in Scotland) will be awarded the nationally recognised BIIAB Professional Barpersons Qualification (PBQ).
This qualification has been designed to be taken over 10 guided learning hours and the learning is assessed through a 25 question multiple-choice examination.
BIIAB approved centres set their own costs for training, so please confirm the course costs with your chosen training provider.
The BIIAB ACDS is supported by an easy-to-follow workbook which contains all the information required to pass the examination, together with activities and revision questions. The innovative and interactive style of the workbook is designed to encourage learners to take pride in consistently offering customer excellence, not just providing customer service.
Excellent course, presented in a lively, interesting and entertaining way
Very informative, it's nice to know that this is a professional qualification. I've worked in pubs before and not had any specific training
Book this course
Just fill out the booking enquiry form. Once it's sent we will get back in contact with you within 48 hours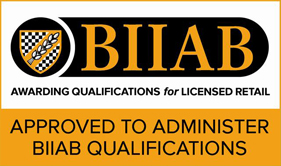 Courses Available