BIIAB Level 1 - Essentials of Catering Award
Designed for anyone new to working in a commercial kitchen
Covers key areas including basic knife skills, food preparation, sandwich making, food presentation, personal hygiene & work clothing
Complement other induction and essential training, such as health and safety, food hygiene, and HACCP
1st in a suite of 3 BIIAB catering qualifications
The Award covers nine key subject areas including:
personal hygiene and work clothing
basic knife skills
storage methods and temperature recording of foods
food preparation
sandwich making
food presentation
waste disposal methods
the use and cleaning of machinery and equipment
cleaning of workstations, walls and floors.
The BIIAB ECA covers the basic essentials required for working in a commercial kitchen, including hygiene factors, health and safety, basic knife skills and operating and cleaning kitchen machinery.
It has been designed to complement other induction and essential training, such as health and safety, food hygiene, and HACCP.
After reading in BIIBUSINESS about one of BIIAB's newer qualifications, the Level 1 Essential Catering Award, [we] have encouraged five staff members to take the qualification. [They] enjoyed the ECA course, they're more productive because unlike the basic food hygiene qualification, the BIIAB course told them why things have to be done a certain way. It makes sense to them and they retain the knowledge and are keen to put it into practice the very next day.

Rose Cunningham CMBII & Steve Beasley FBII, Famous Woolpack, Weston Super Mere
Book this course
Just fill out the booking enquiry form. Once it's sent we will get back in contact with you within 48 hours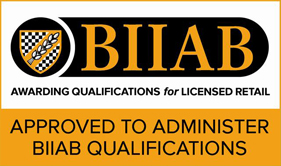 Courses Available